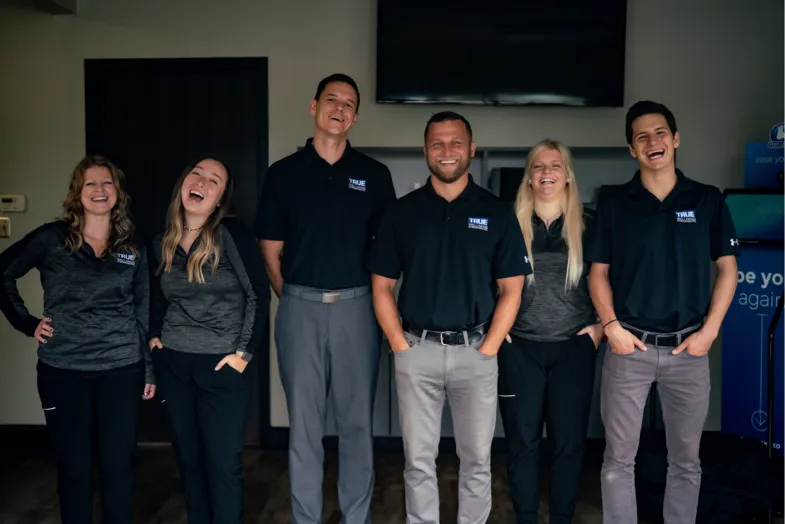 Click here to access the New Patient Center (and online forms).

Click here to view Insurance and Payments page.
Here at True Wellness Chiropractic we focus on wellness for the entire family. Our doctors use unique approaches to help each individual patient achieve the results they want. From infants to pregnant women to our golden athletes (60+ years), our doctors are committed to helping each patient and family reach their health goals. Specializing in Chiropractic Biophysics (CBP), spinal curve correction and spinal decompression therapy, our doctors are able to handle many difficult cases including scoliosis and bulging/herniated disks allowing our patients to not only start to feel better but also to make positive changes that will last.
Our entire team here at True Wellness is passionate about your health. Our rock-star staff will walk you through the entire journey from scheduling your first visit, to reviewing your progress, and moving into wellness care. Our goal is to see you become the best version of yourself - functioning and feeling the best you ever have - because living in pain is a sorry way to live your life. So simply reach out to our office to start your journey here at True Wellness!